An Introduction to Bellringing at St Mary's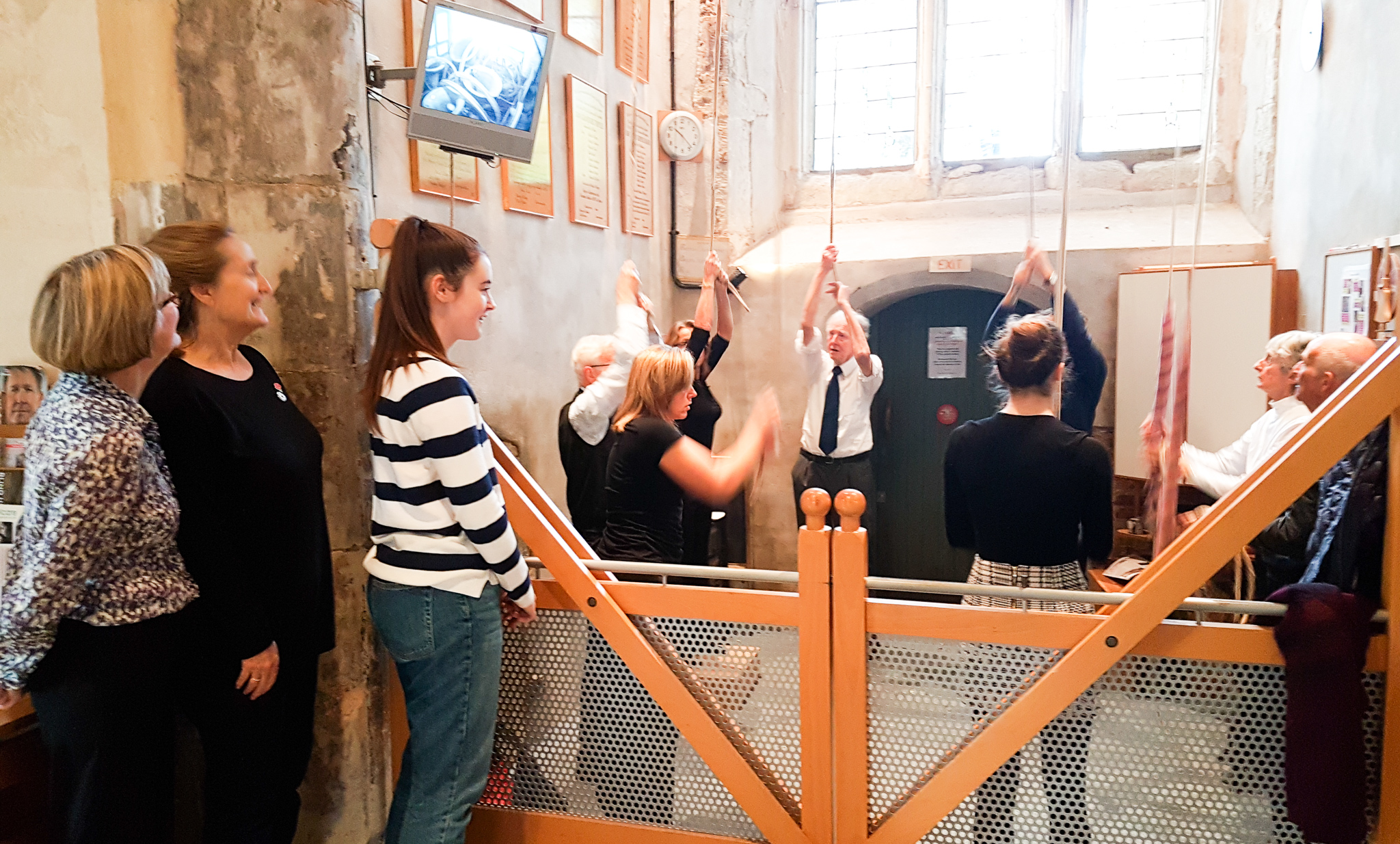 Join the Band
Visiting ringers are always welcome.
If you are interested in joining us or learning to ring please contact Trisha Hawkins via towercaptain@stmarybarnes.org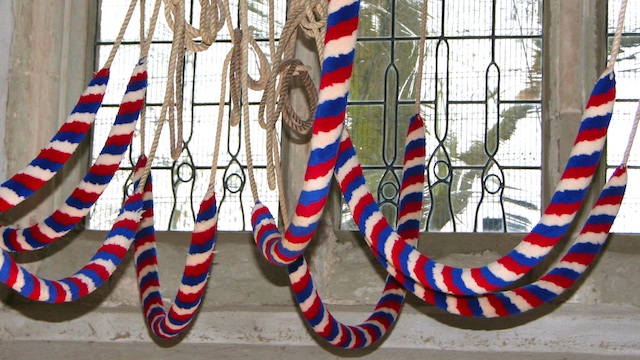 Service Ringing
Every Sunday:
9.20 for 10 am Parish Communion
and some Sundays by arrangement:
11.00 for 11.30 occasional Informal Service
5.30 for 6.00 Evensong
Plus:
Special Services, Weddings and Funerals
Can you help with our fundraising?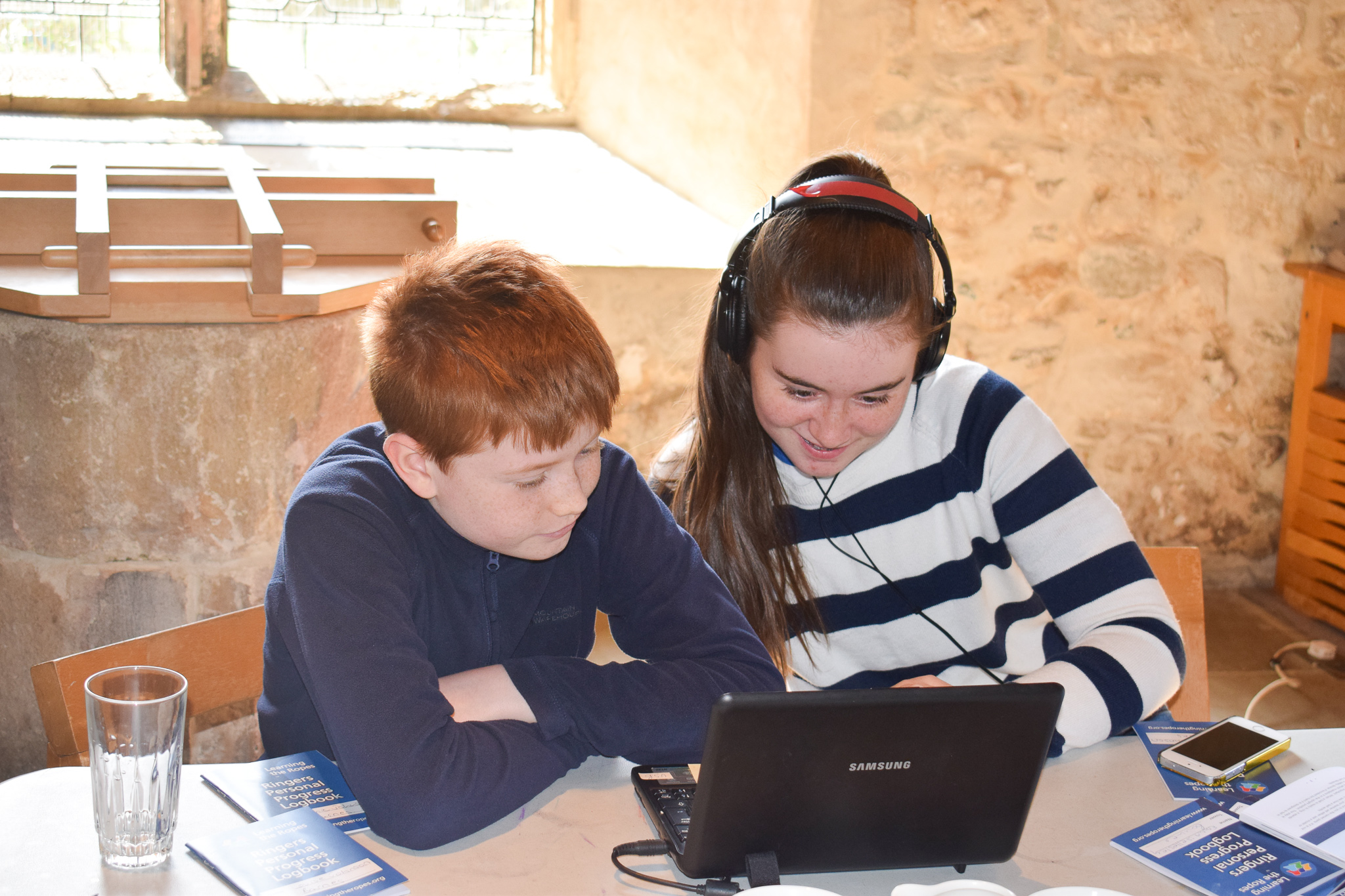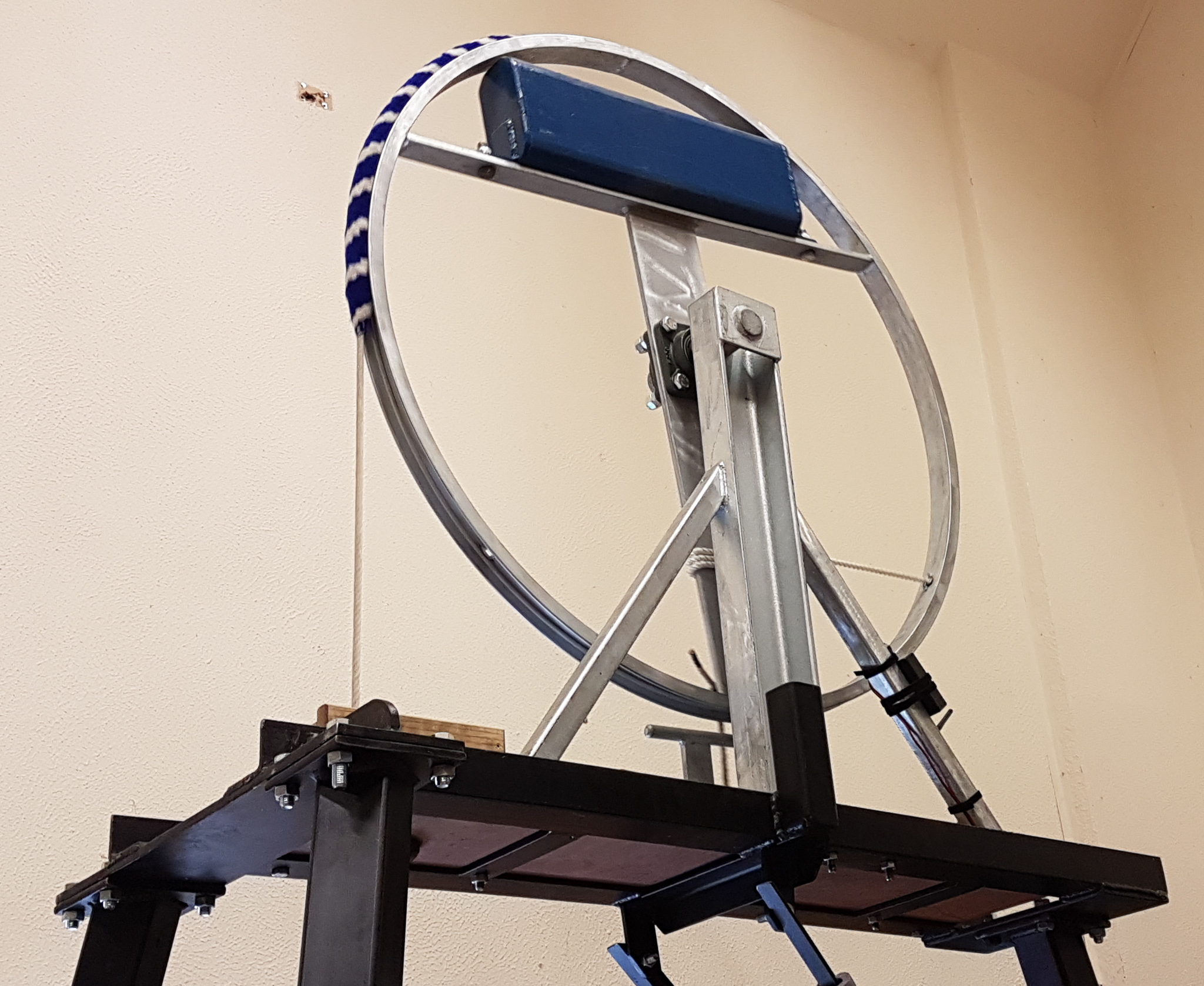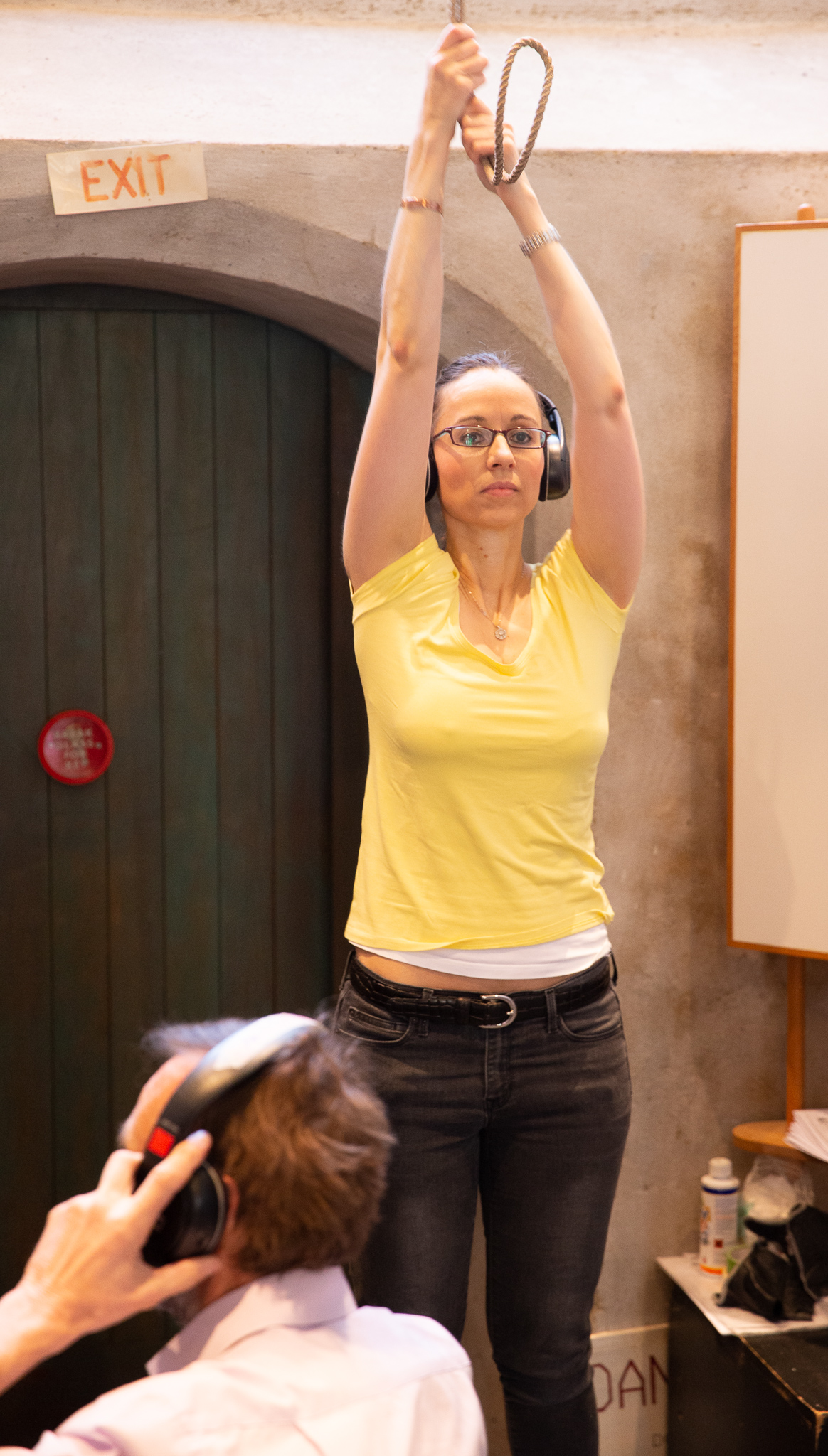 The ringers at St Mary's are heavily involved with the training of new ringers.   Three of us have full accreditation from the Association of Ringing Teachers (ART) for teaching beginners and Trisha Hawkins, Tower Captain, was awarded their 2018 prize for 'Inspiring Leadership in Ringing'.  We constantly need to train new ringers to ensure that our bells can be rung both for services as well as for other occasions such as weddings, community and national events etc.  
We are currently aiming to collect £10,000 for the following educational aids and facilities so that we can deliver quality teaching and ensure that new ringers are able to progress quickly and safely through the early stages of learning:
Installation of two dumb bells (for new-learner practice without the need for one of us to climb around underneath the bells to sitence some by clamping or other means every time this facility is required).   There is no way to train a ringer other than on a bell, or simulated aid such as a dumb bell.   The local community would not thank us for hours of what would sound like 'tolling' unless we silence any bell we are teaching on.   A dumb bell will ring silently but can be linked via sensors and a computer to emulate the bell sound through speakers or headphones.
Replacement of two laptops on which to use the new simulator software releases
Sensor facilities for the two new dumb bells and modifications to include them in the existing simulator system
Upgrading the tower audio system 
Upgrading CCTV facilities displaying the bells at ground level
How to help:
We hope all those who love hearing the bells in Barnes will support this initiative.    Additional details will be published here as they become available, but if you wish to donate now, please do so via the Donate and Contribute page on this website using the section for a 'one-off Donation' being sure to mention BELLS under the Donation Information so that it reaches the right fund!   If you wish, please also send an email to towercaptain@stmarybarnes.org 
If you would like to arrange some Dedicated Ringing to help with our fundraising, see the details below.
Arrange some dedicated ringing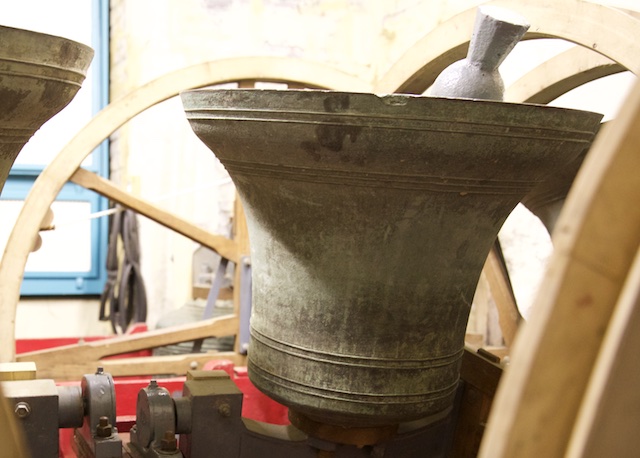 In support of St Mary's fund raising efforts, the bell ringers offer to dedicate Sunday service ringing (and/or the Friday quarter peal attempt where requested) to special requests in return for a donation. This could be for a special event (anniversary, birthday, wedding, baptism, memory of a loved one etc).
A relevant announcement will be made in the pew sheet and the dedication will be included in the pre-ringing prayers. A commemorative card will be presented to the donor after the ringing has taken place.
For a successful Quarter Peal, the dedication will also be printed as a footnote in the Ringing World, in the Tower quarter peal book, and published on the Ringing World Bell Board site.
Please contact bells@stmarybarnes.org for further details – and remember to give plenty of notice to secure dates! An application form can be collected from the ringers in the tower, or can be downloaded here.
Who's Who in the Bellringing Band?
Treasurer:
Jill Wigney
Steeple Keeper:
Andrew Howard-Smith