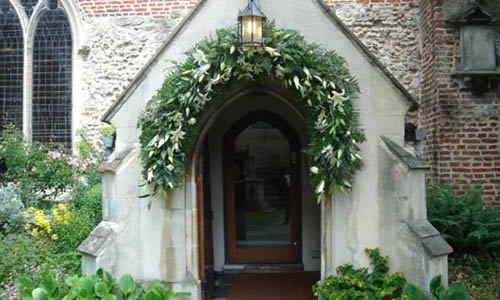 The flower team do the weekly altar flowers for our regular services and also special events as well as all wedding and funeral flowers.
We have a rota of two or three people for the weekly flowers and special occasions are as needed. It's a wonderful way to both enjoy and learn about flower arranging.
We welcome newcomers, preferably with some floral arranging ability but enthusiasm and flexibility is vital for this important part of the life of our church! Please contact Sue Adams
020 8748 6547.
You can see examples of the work the Flower Team does for weddings on this leaflet or by clicking here.