Events
Please click on the images below to read the latest news articles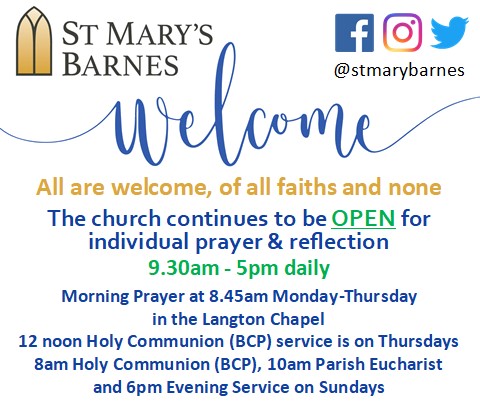 Click on the 'News' navigation at the top of the screen to read a copy of the latest 'Weekly News'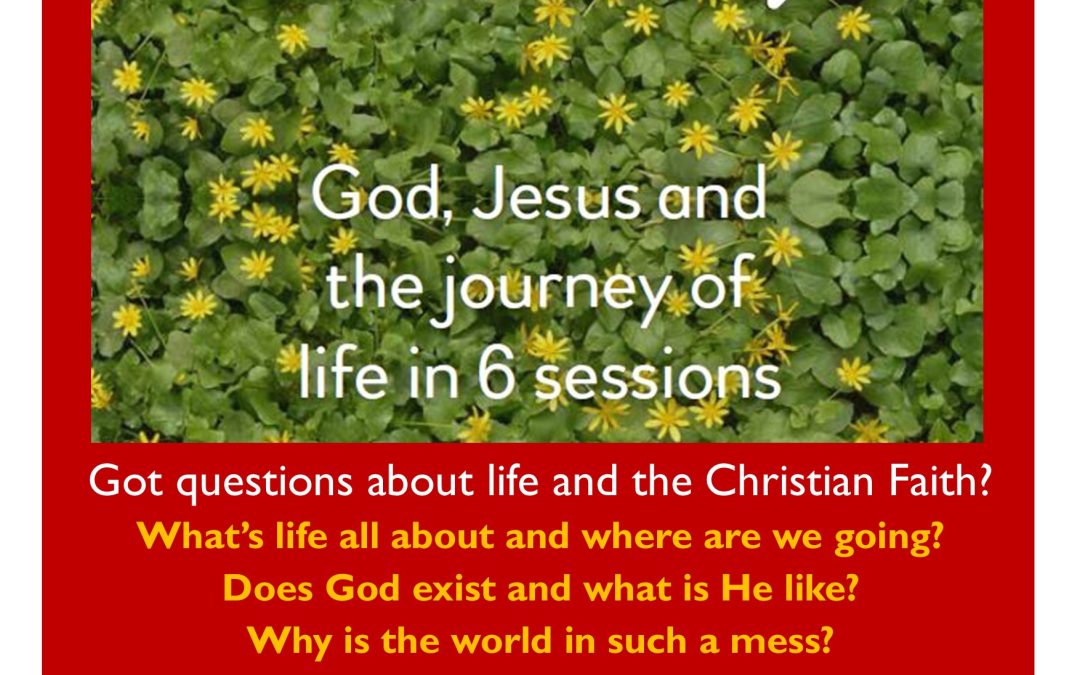 If you're looking for answers then maybe it's time to make a Start. Normally run in groups of about 6 to 10 people, each session involves video clips, exercises, group discussion and time for reflection. Each session lasts about an hour and is free to attend. What's...
Weekly News and Diary Dates

Rev'd James Hutchings, Rector
Revd James Hutchings was instituted as Barnes Team Rector and Vicar of St Mary Barnes in July 2019. James had been the Team Rector of Littleham-cum-Exmouth with Lympstone, and Rural Dean of Aylesbeare, in the Diocese of Exeter and previously served in other parishes in the same diocese.
James was born and brought up in a Hampshire village but as an Exeter University Economics graduate he became familiar with London, living and working here for 22 years before moving to Devon where he was ordained. He worked initially in banking with Barclays and Kleinwort Benson, and then the voluntary sector, running the cross-parliamentary Future of Europe Trust and then in other charities, latterly as Regional Director of the Shaw Trust. Along the way James has been a local councillor and parliamentary candidate. His childhood faith grew as an active member at St Leonard Streatham where he was involved in setting up the Spires homelessness centre, and at St Mary Twickenham and he was ordained in 2006.
James is married to Alice who was a solicitor, also lecturing at the College of Law in London and Guildford, and latterly as Administrator for the Anglican chaplaincy at Exeter University. They have 3 children: Ben is a graphic designer working for Make architectural firm in central London; Ollie works, from home in Barnes, for Farewill, an online wills, probate and cremation business; Sarah is in her second year at Cardiff University studying English Language and Linguistics. He enjoys walking around Barnes with Jessie, his family's old dog and it has been a good place to be during lockdown. When life opens up again he looks forward to enjoying the cultural and sporting opportunities in London more fully.
James and the family had lovely years living in Devon by the sea but have very much enjoyed returning to London and getting to know the special place which Barnes is. James has had a great welcome from the church family and community.There was just enough time between arriving and the start of the pandemic to provide foundations to build on during the lockdown. It is a challenging time for all and particularly so for some, but also one in which we are learning to live out the good news of Jesus Christ in new ways. There is much to look forward to!
"See, the former things have come to pass and new things I now declare…sing to the Lord a new song" (Isaiah 42:9-10)