We are sorry if you are visiting this page after the death of a loved one; you may also be visiting to help think about funeral plans in advance for yourself or another family member or friend. Whatever the situation, we are ready to help you in providing both practical and spiritual support in the face of the profound issues of life and death.
At the heart of the Christian faith is the belief that God is alongside us in the tragedy of death, and in our hope of new life existing beyond death. However there is no requirement to be a churchgoer or have a Christian faith in order to have a funeral and support from St Mary's: we are here to serve anyone in need in our parish.
The minister taking the funeral service will discuss with, and help advise you on the service. Usually this will include meeting in advance and learning about the life of your loved one so that the service reflects and gives thanks for their life. This will also include, where relevant, liaising with the organist and any other musicians. There is also a wealth of information on the national Church of England funerals website to help you in planning and to support you before and after the funeral:
www.churchofengland.org/life-events/funerals
The minister taking the service should be the primary point of contact for pastoral support before and after the service. We also have a number of people who are trained and experienced in listening to others and providing pastoral and bereavement support. One of these would be happy to meet and provide such support on request.
To make arrangements for a funeral or a memorial service, your Funeral Director will contact the church. Please scroll down to see the appropriate table of fees.
There are also a number of organisations providing specialist bereavement support and these are detailed below: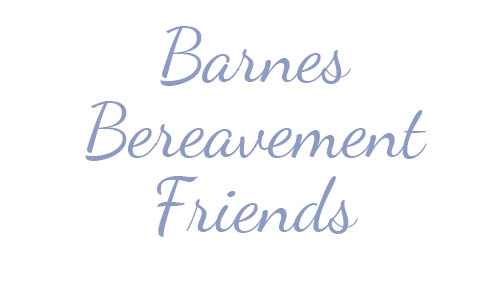 Barnes Bereavement Friends
At some time in our lives almost all of us have to cope with the death of someone we care deeply about.  Even though their death may not come as a surprise, it invariably comes as a shock. Each of us reacts to the pain and sadness of such a loss in different ways. Grieving is an important part of the healing process and the more fully you feel and express your pain, sorrow and even rage, the more you are released to move on with your life.
Barnes Bereavement Friends is a voluntary organisation working in Barnes and Mortlake. For anyone bereaved there is help available in the form of relaxed informal chat over a cup of tea.
Contact Fiona Barnett 020 8878 6975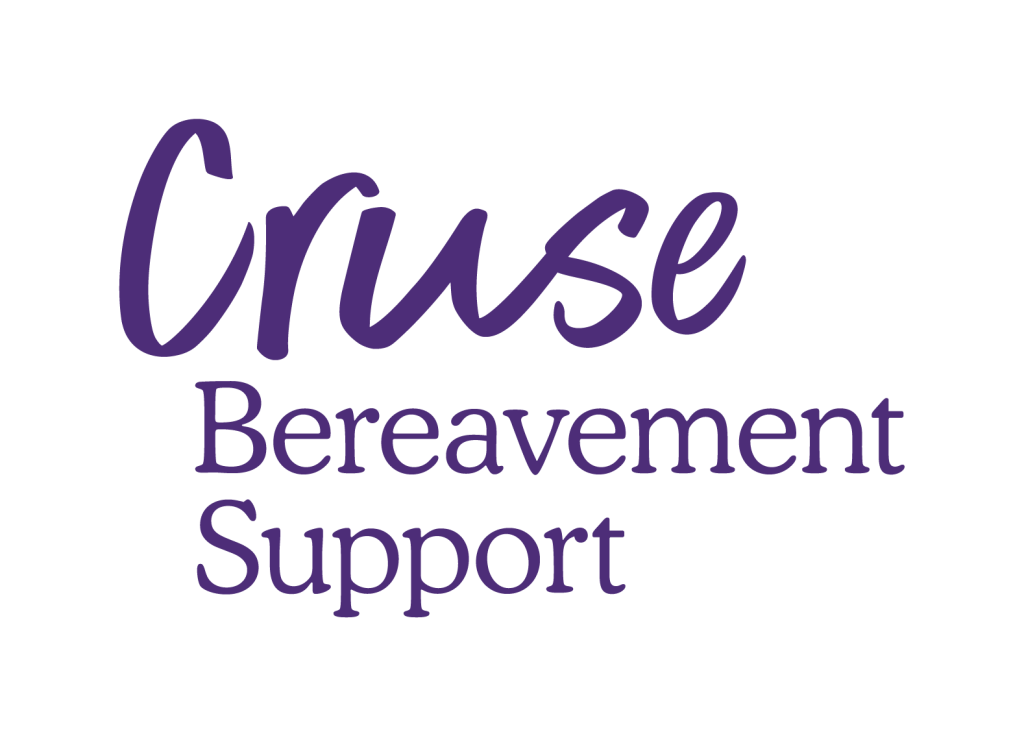 Cruse
Cruse Bereavement Support has been helping people who are struggling with grief and bereavement for over 60 years. We offer support through our website, national helpline, live chat, group, zoom, telephone or one-to-one in person support. We want to make sure everyone grieving gets the help they need in a way that works for them.  We have a specially trained dedicated team of 4,000 bereavement volunteers. www.cruse.org.uk
Richmond Upon Thames Cruse Bereavement Support Line & email
0749 5777 401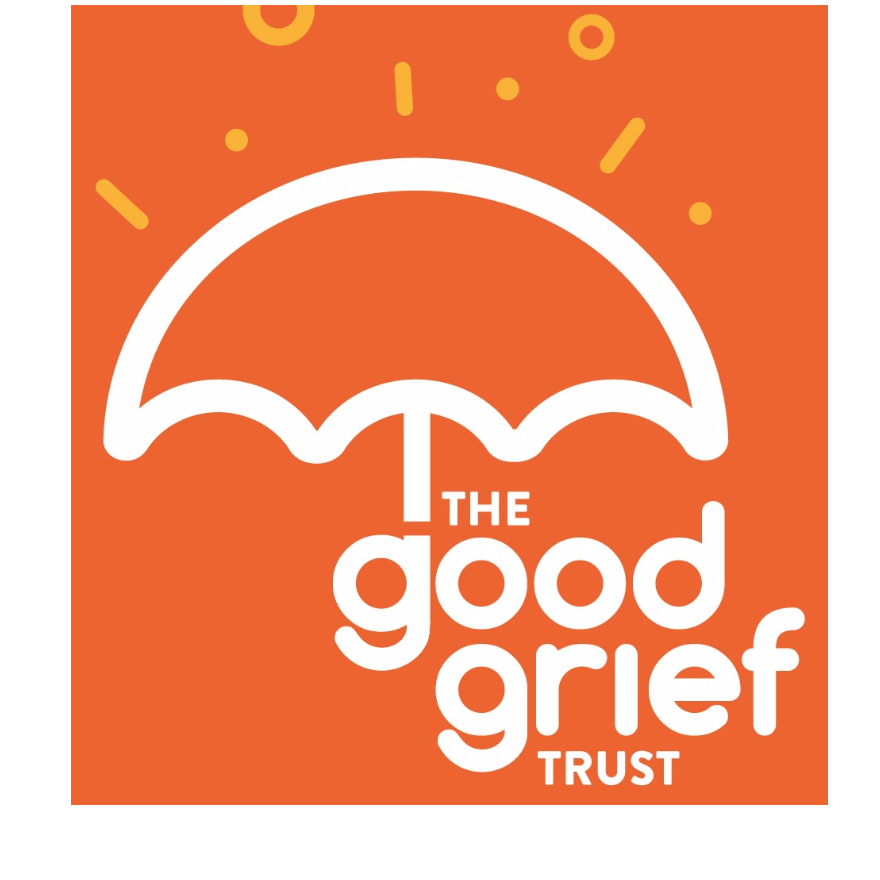 The Good Grief Trust
All of us at The Good Grief Trust have lost someone we love, so we want to help you find the support you need as quickly as possible. The Good Grief Trust exists to help all those affected by grief in the UK. Our vision is to help those bereaved from day one, acknowledge their grief and provide reassurance, a virtual hand of friendship and ongoing support.
We bring bereavement services together, to ensure that everyone receives the tailored support they need to move forward with their lives. www.thegoodgrieftrust.org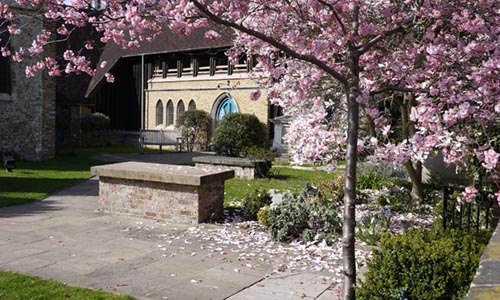 Interment of Ashes
Ashes can be interred in our Garden of Remembrance, whether or not the funeral is held in St Mary's, and no matter how close or distant your relationship with the church. Please email the church office or ring 020 8741 5422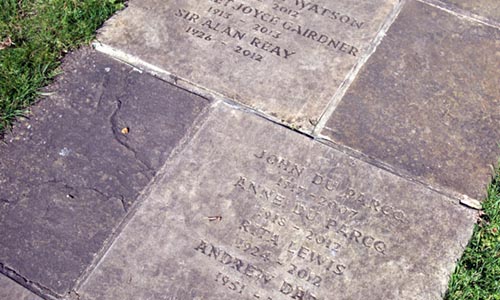 Commemorative Inscriptions
To commemorate anyone with a connection with St Mary's, their name and dates can be inscribed on the York stone path in the Garden of Remembrance, as in the following example:
JOHN WILMINGTON 1900 – 2000
Each York stone will contain a number of names, and the size of the lettering will be approximately one inch high. The cost of inscribing a name is £360. The inscription will remain for at least 50 years.
This offer is available to all who are interested and is not limited to those whose ashes are interred in the Garden of Remembrance.
Please email the church office or ring 020 8741 5422
Funeral Fees
| | |
| --- | --- |
| Church service (stand-alone) | £217 |
| Burial or Cremation preceding or following a church service | £32 |
| Memorial service | £132 |
| Bells | £330 |
| Organist | £154 |
| Crematorium service (stand-alone) | £217 |
| Minister's expenses | Variable |
| Flowers fee (external florists may use our urns and plinths) | £100 |
| Interment of ashes | £182 |