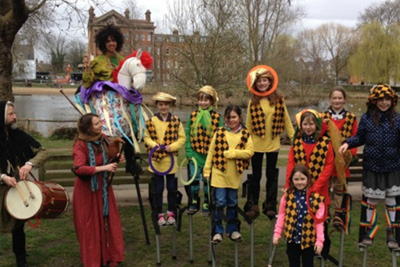 St. Mary's Barnes is committed to ensuring everyone can worship, learn and work in a safe environment. 
We work closely with the Southwark Diocese to ensure best Safeguarding practice at all times. We undertake regular Safeguarding audits and work within the Diocese Safeguarding guidelines set out in A Safe Church. The St Mary's Safeguarding Policy is reviewed regularly by the Parochial Church Council (PCC) and Parish Safeguarding Officers (PSOs) and Safeguarding is itemised at every general PCC meeting to ensure the policy is being well implemented. 
Concerns about children, young people and vulnerable adults are diligently and promptly responded to according to our procedures, recognising the sensitivity it may hold for those involved.  Our recruitment process for those working with children, young people or vulnerable adults includes DBS check and induction.
Our Parish Safeguarding Officers are Elisabeth Munden and Natasha Mold.  They oversee all our safeguarding arrangements. They can be contacted via the Church Office.
If you have any concerns about the safety or welfare of a child or adult, please speak to or contact (via the church office) Elisabeth or Natasha.
The Diocesan Safeguarding Adviser is Kate Singleton, she heads a team based at Trinity House in Southwark.  A member of this team can be contacted on 020 7939 9423 (office hours) or 07982 279713 (out of hours). If you would like to speak to someone outside of St. Mary's, please contact the Diocesan team. See contact list here
If you have immediate concerns about the safety of someone, please contact the police and your local authority Children or Adults Services.