Can you help with our fundraising?
An Introduction to Bellringing at St Mary's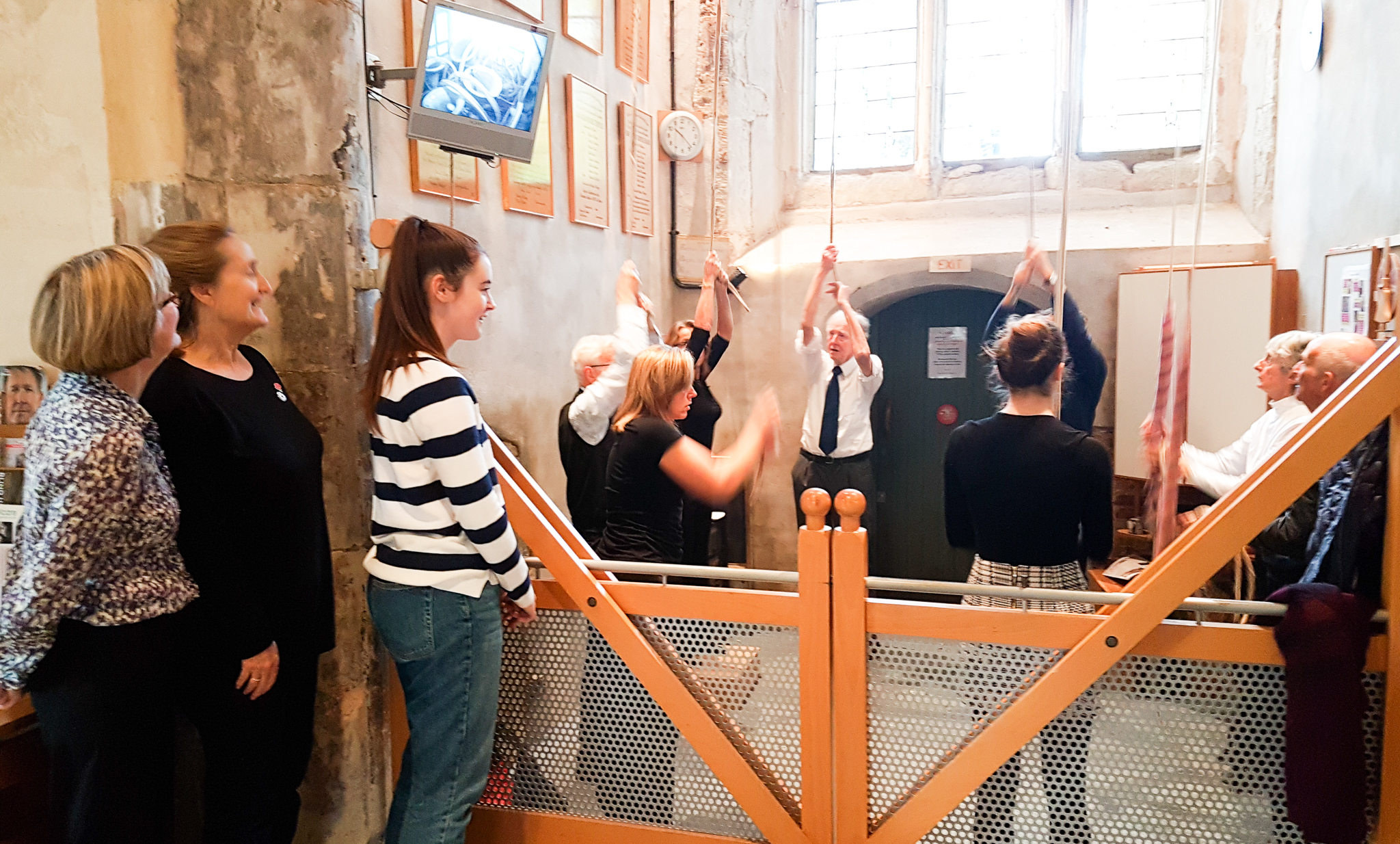 Join the Band
Visiting ringers are always welcome.
If you are interested in joining us or learning to ring please contact Wendy Archibald via [email protected]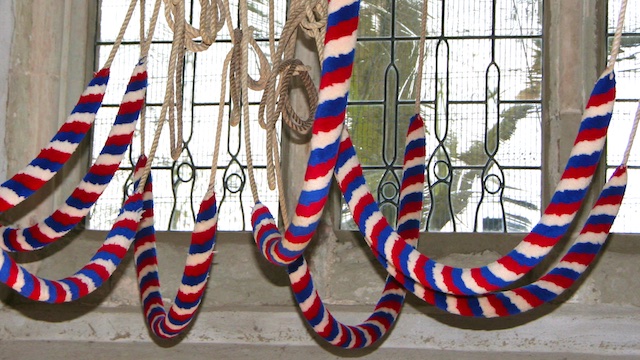 Service Ringing
Every Sunday:
9.20 for 10 am Parish Communion
and some Sundays by arrangement:
11.00 for 11.30 occasional Informal Service
5.30 for 6.00 Evensong
Plus:
Special Services, Weddings and Funerals
Arrange some dedicated ringing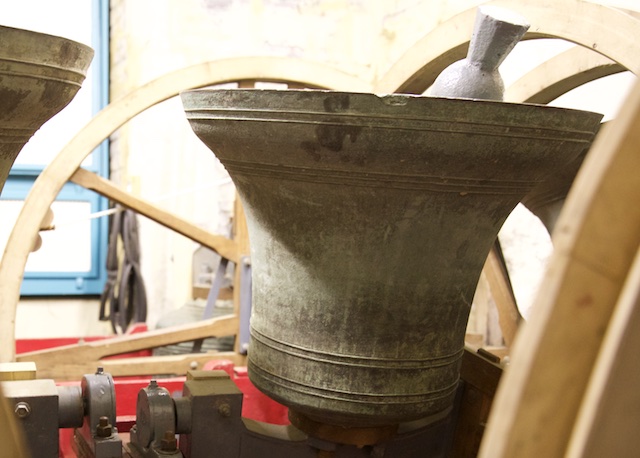 In support of St Mary's fund raising efforts, the bell ringers offer to dedicate Sunday service ringing (and/or the Friday quarter peal attempt where requested) to special requests in return for a donation. This could be for a special event (anniversary, birthday, wedding, baptism, memory of a loved one etc).
A relevant announcement will be made in the pew sheet and the dedication will be included in the pre-ringing prayers. A commemorative card will be presented to the donor after the ringing has taken place.
For a successful Quarter Peal, the dedication will also be printed as a footnote in the Ringing World, in the Tower quarter peal book, and published on the Ringing World Bell Board site.
Please contact [email protected] for further details – and remember to give plenty of notice to secure dates! An application form can be collected from the ringers in the tower, or can be downloaded here.
Who's Who in the Bellringing Band?
Tower Captain:
Wendy Archibald
Deputy Captain &Treasurer:
Trisha Hawkins
Steeple Keeper:
Andrew Howard-Smith