At St Mary's we warmly welcome children of all ages and their families to our church family. There is so much on offer, ranging from a Toddler Group to a Sunday Club, from All Together Services to special events (as well as much more!). We want to ensure that children and their families are a fundamental part of our worship and at the heart of our church. Our aim is to nurture, encourage exploration of, and provide enrichment of, Christian faith through our services and groups, which are specifically designed for these ages.

1o – 11.15am Tuesdays in the church during term time
Come and join us for our relaxed playgroup with toys, crafts and music that includes a bible story, songs and prayer.
16th May, 23rd May, 6th June, 13th June, 20th June, 27th June, 4th July, 11th July, 18th July
2023
Toddler group will resume on Tuesday 12th September 2023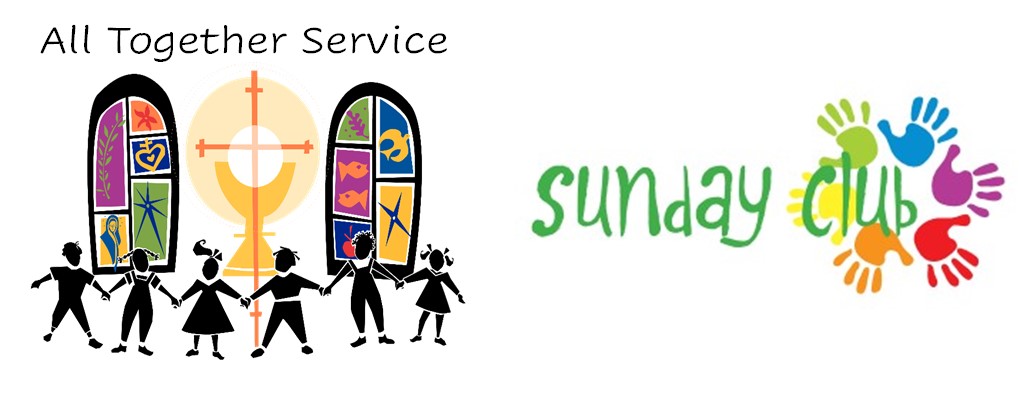 Here are our key dates for Sundays in 2023. We hope to see you at church. 
Please do keep an eye on out on this page and in the newsletter for special activities and events.
Sunday 14th May 2023 

Christian Aid Week

All Together Service
Sunday 21st May 2023
Sunday Club
Sunday 28th May 2023
Half Term – activity sheets will be provided
Sunday 4th June 2023
Half Term – activity sheets will be provided
Sunday 11th June 2023
All Together Service
Sunday 18th June 2023
Sunday Club
Sunday 25th June 2023
Sunday Club
Sunday 2nd July 2023
Sunday Club
Sunday 9th July 2023
All Together Service followed by family picnic in churchyard
Sundays 16th July to 3rd September
No Sunday Clubs – activity sheets will be provided
Sunday 10th September
All Together Service – Backpack Blessing
Sunday 17th September
Sunday Club
Sunday 24th September
Sunday Club
Sunday 1st October
Sunday Club
Sunday 8th October

Harvest Festival

All Together Service – Harvest Festival & Brunch
 Sunday 15th October
Sunday Club
 Sunday 22nd October
Half Term – activity sheets will be provided
 Sunday 29th October
Half Term – activity sheets will be provided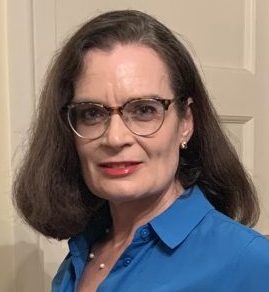 Our Youth Worker
Julie Smith 
I am delighted to have taken on the role of Youth Worker at St Mary's Barnes. Many of you will already know me as a familiar face about Barnes. My husband, Joel, and I live in the village and worship at St Mary's with our three teenage children, Charis, Imogen and Caleb, who have all attended various local schools. If any of you are involved with Guiding in Barnes you may also recognise me as "Tawny Owl" and the Ranger leader.
Apart from working closely with James and Jackie in relation to the babies, toddlers and primary aged children at church, I am particularly excited to be developing the provision for teens within our congregation.
At St Mary's we value everyone in the church family and are minded of the message found in 1 Timothy vv4:12:
"Do not let anyone look down on you because you are young, but set an example for the believers in speech, in conduct, in love, in faith and in purity."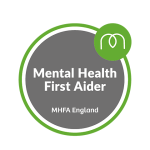 If you would like to be involved in our Youth Club, or know of anyone who might be interested, do contact me on [email protected] or leave a message at church office.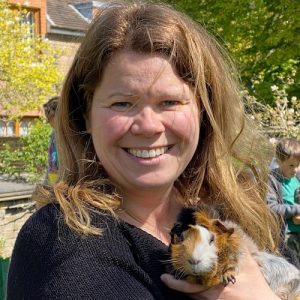 Our Children & Families' Worker
Jackie Davis
I joined the team in February 2020 and it has been wonderful getting to know the whole church community, especially the children who bring such energy and inspired thinking about their faith.
Within my role, I am able to work both within the church as well as within the local area offering outreach where opportunity presents.
I work particularly closely with Julie, our youth worker, to ensure that we can support children on their journey of faith from the very early years, right through to adulthood.
If you would like to know more about our work with children and families, I would be delighted to hear from you. Please do email: [email protected] or alternatively contact me via the church office.
Faith for Children & Teens
Baptisms
Baptisms normally take place once a month on Sunday at 11.45am, usually with two or more children. It is a full service with hymns, reading, address, prayers, as well as the baptism. To help prepare for a child's baptism service, parents are invited to a a meeting beforehand. Read more about baptism at St Mary's.
First Communion
Each year between 12 and 18 children aged seven to eleven years take their First Communion, the majority being 7 to 9 years old.
To prepare children for admission to First Communion we run about six weekly sessions after school. Read more about First Communion at St Mary's.
Confirmation
The Confirmation service gives the opportunity for adults and young people to become full members of the Church of England.
It is called Confirmation because in the service each candidate "confirms" for themselves the promises that were made on their behalf at their baptism.
Safeguarding
St. Mary's Barnes is committed to ensuring everyone can worship, learn and work in a safe environment.
View details, see who the Parish Safeguarding Officers are and link to the Diocese and other safeguarding sites.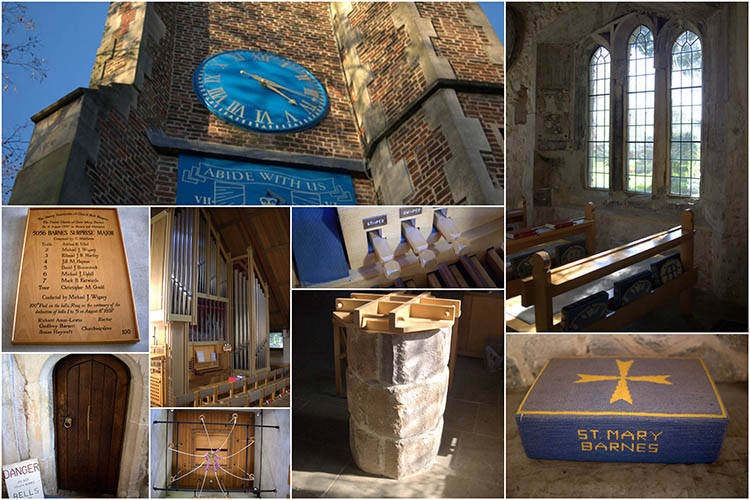 Find out more about our historic church with the Children's Trail, devised in association with NADFAS . Available to download here or pick up a printed copy at the back of the church, near the main door.
St Mary's Barnes Scout Group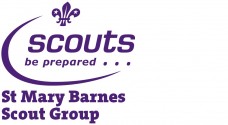 St. Mary Barnes Scout Group was founded in the early 1920s. The Group amalgamated with the Barn Elms Scout Group (which had already amalgamated some years earlier with the Holy Trinity Sea Scout Group) in the 1980s. It is now the only Scout Group in Barnes. The Group was once based at the Church Hall in Kitson Road, but following the amalgamation, they moved to their present HQ in Queen Elizabeth Walk.
St. Mary Barnes Scout Group is sponsored by St. Mary Barnes Church. It is not a "closed" Group and members of the Group are not expected to be members of the Church. However, all members of the Group are expected to attend Church Parades, unless they have a simultaneous commitment at another church, or, belong to a religious organisation, membership of which is incompatible with attendance at an Anglican Church.