Eastertide
The 50 days of Eastertide form a single festival period in which the joy of Easter Day is sustained through the following 7 weeks, and the Church celebrates the gloriously risen Christ. The Easter Candle first lit at our Dawn Eucharist on Easter Day will stand prominently in church for all the Eastertide services and white vestments and altar frontal celebrate the new life. In our bible readings we hear the lovely accounts of Jesus appearing to the disciples after the resurrection.Also during the season we have regular readings from the Acts of Apostles as we hear about the forming of the early church, with so many lessons for the church and Christians today.  
On the 40th day after Easter we celebrate Jesus's ascension, his return to his Father. He commissions his disciples to continue his work, he promises the gift of the Holy Spirit, and then he is no longer among them in the flesh. The ascension is therefore closely connected with the theme of mission, and the 10 days until Pentecost is a particular time of prayer in the church, which has recently become known as "Thy Kingdom Come". The arrival of the promised gift of the Holy Spirit on the day of Pentecost completes and crowns the Easter Festival.  
Online Church at St Mary's Barnes
You can click on the video links below to see a selection of recent services and sermons. You can also view our daily prayers on Facebook or see the whole selection of our videos on our YouTube channel by clicking on the buttons below. Please note you do not have to be a Facebook member to view, you can click on 'Not Now' when it prompts you to join.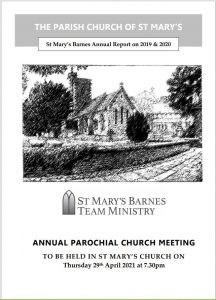 Please click the image above to view the APCM Report for the years 2019 & 2020. The APCM meeting was held on Thursday 29th April at 7.30pm.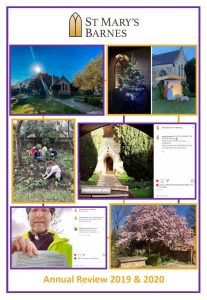 You can view St Mary's Barnes Annual Review for 2019 & 2020 by clicking the image above.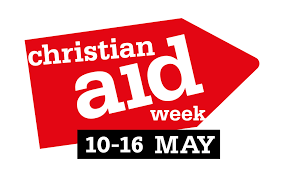 Christian Aid Week 10th to 16th May 2021
In May we are remembering the work of Christian Aid, which gives opportunities to the poorest in our world – regardless of race or religion. This year the focus is on enabling villages in Africa hit by the climate crisis to build their own earth dams to ensure a local and reliable source of water. The dams transform the lives of people as they don't have to walk miles every day to get what we take for granted.
There are two main ways you can give to Christian Aid this year. The first is by making a donation in a special Christian Aid envelope which will be available at each of our Sunday services in May. You can also give through the Barnes Christian Aid page, please click here
There will also be limited collections in some roads and a street collection in White Hart Lane outside Orange Pekoe in Christian Aid Week (10th-16th May 2021). You are also encouraged to take part in our quiz and coffee morning:

Christian Aid coffee morning in the church garden at St Mary's on Saturday 22nd May 10am-12pm  
Come along for coffee, bucks fizz and croissants, and enjoy springtime conversation in the lovely garden at St Mary's, and raise funds and awareness for combatting climate change where it is most needed. There will also be some pop-up music courtesy of the Barnes Music Festival.
Sermon by Bishop Christopher Chessun on 9th May 2021
Eucharist for Sixth Sunday of Easter on 9th May 2021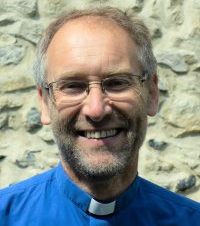 Sunday @ 6
New Sunday evening service – consultation
After discussion with the PCC, and Christabel and Geoffrey, we are planning to trial a new Sunday evening service to replace one of the monthly services of Said Evensong.  There are a number of reasons for doing this.  As you may know Christabel is stepping back from regular Reader duties, so it would be harder to maintain the current pattern of services.  A slightly different service can be led by others from the congregation who are not Readers. I am pleased that a number have accepted my invitation to do this, leading the service in pairs and as part of a wider team, with my oversight.
The new service, also at 6pm, will like the current Said Evensong and Wholeness & Healing services be reflective in character and offer the opportunity for quiet and prayer before the start of a new week.
We will use the Common Worship framework for Sunday evening prayer, with scope for some variety in the prayers, readings, use of music and reflections.
As we move on from lockdown and the pandemic, my hope and prayer is that by introducing something a little different once a month we may attract others to Christian prayer and worship at this time, as well as appealing to those who already come on Sunday evenings.  I therefore invite you to let me know any thoughts you have on this, and how to broaden the appeal of our worship to others beyond our existing congregation.  While we have an initial team to lead it, do let me know if you would like to be involved in any way.  I will also be happy to talk with anyone about these plans after the evening service on Sunday 25th.  I would be grateful for your thoughts by the end of April in order that we can then take forward the plans in the early summer.
Rev'd James email: [email protected]
Music Resources at St Mary's Barnes
Jesu, Joy of Man's Desiring by our Director of Music and music scholars
Anna Haestrup, aged 10, singing first solo at St Mary's Barnes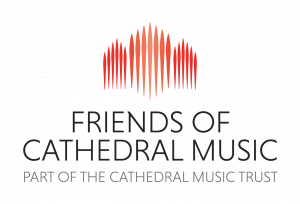 Cathedral Choirs Sing Forever
Choristers from across the UK are singing for Friends of Cathedral Music because they want to help cathedral choirs survive