The Season Of Ordinary Time
The purpose of the Church's liturgical calendar is to help us to meditate on God's work of salvation as principally expressed through the life, teaching, death, resurrection and ascension of Christ. Each year the Church journeys through the year with Christ by observing the seasons of Advent, Christmas, Epiphany, Lent, and Easter but the longest of all seasons is Ordinary Time. But there is nothing ordinary about "Ordinary Time". It is not about being common or mundane.
The word derives from the word "ordinalis" which refers to numbers in a series and stems from the Latin word ordo from which we get the English word "order".
Thus Ordinary Time refers to the ordered life of the Church and in this context means the Sundays between Epiphany and Lent and between Pentecost and Advent other than special festivals such as All Saints. In this season, which includes the whole summer season, we celebrate Christ's life and teaching celebrating his presence amongst us even today transforming our lives. The liturgical colour of the season is green which is expressive of creation. Like the foliage that is used to set off flower arrangements to best advantage, greenery is beautiful in its own right but is there also to highlight the beauty that surrounds it.
Online Church at St Mary's Barnes
You can click on the video links below to see a selection of recent services and sermons. You can also view our daily prayers on Facebook or see the whole selection of our videos on our YouTube channel by clicking on the buttons below. Please note you do not have to be a Facebook member to view, you can click on 'Not Now' when it prompts you to join.
Parish Eucharist, 25th Oct 2020
Bible Sunday. Preacher : Father Stephen Stavrou
Friends Annual Evensong – Address by Rev'd James Hutchings
Church services resume & we are also open for private prayer and reflection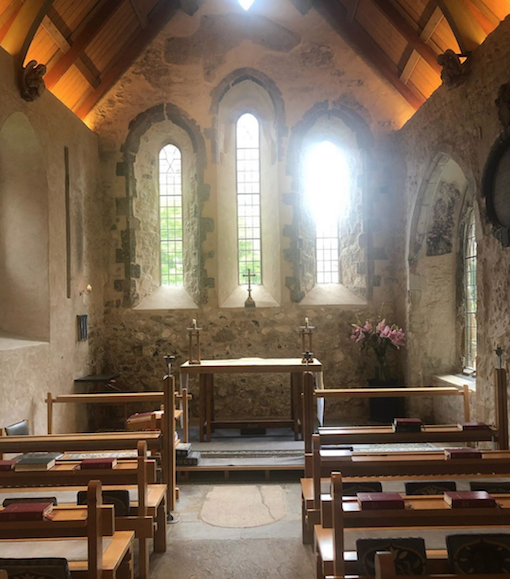 St Mary, Barnes is delighted that services in church have resumed.  If you are coming to the church, we will ask for your contact details if we don't already have them, in line with NHS Test and Trace regulations.  Along with using the provided hand sanitiser and maintaining social distaning, wearing a face covering is now mandatory, unless you are exempt for medical reasons. 
Please do not attend if you are experiencing any symptoms. If you are not able to come, you can follow the service at our Online Church page 
Further details about arrangements for the resumption of services can be found here.
We have 3 services on Sundays;
8am Holy Communion (BCP), 10am Parish Eucharist & 6pm Evensong or Healing & Wholeness
The church is open for private prayer and reflection. The church will usually be open 9am-5pm daily.  Everyone using the church will be asked to clean their hands with the sanitizer available at the entrance, when they arrive and depart. In order to assist with cleaning and social distancing, seating is placed 2 metres apart, with two or more allowed to sit on one of the benches if you share the same household. The church will be cleaned regularly.
A welcomer may be present, but this is not possible at all times.  If you would like Rev'd James Hutchings or someone from the church to contact you or if you would like to ask for prayers for yourself or someone else, please telephone 0208 741 5422 or email [email protected].  We will be happy to get back in touch with you.
Barnes Cares: is co-ordinated by the Barnes Community Association. Barnes Cares
Richmond Council Community Hub: 0208 8716555 or [email protected]   Foodbank: Donations can be left at the church when open in the collection box by the entrance, or delivered direct to Castelnau Centre, 7 Stillingfleet Road, Barnes SW13 9AQ, 9.15am-11.15am on Friday mornings Richmond Foodbank
​
Jesu, Joy of Man's Desiring by our Director of Music and music scholars
Anna Haestrup, aged 10, singing first solo at St Mary's Barnes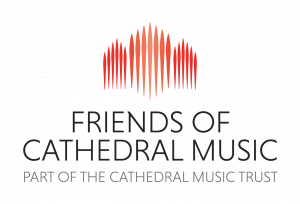 Cathedral Choirs Sing Forever
Choristers from across the UK are singing for Friends of Cathedral Music because they want to help cathedral choirs survive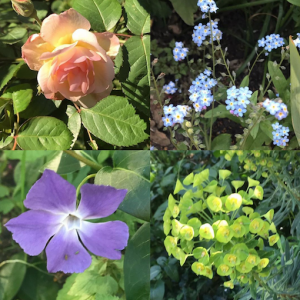 Spring!
Send us a photo of home creations e.g paintings, baking, recipes or nature that you see when you are taking your daily walk/exercise and we will feature it in our gallery below and on our Instagram account. Send your photos to
[email protected]
and if you also are posting on Instagram then please use #stmarybarnes and @stmarybarnes in your Caption box.