Welcome to the Children and Young People's page!
We are currently making changes and updating our site and hope to have a new look with you soon.
Below are the links to our online recordings and activities that will be put up each week over the Summer holidays…we hope that you enjoy them and do please send us any feedback / pictures of things you have made or ideas you have – we would be delighted to hear from you.
God Bless, Jackie and Julie
The story of The Good Shepherd read by Julie Smith
The Good Shepherd Prayer read by Julie Smith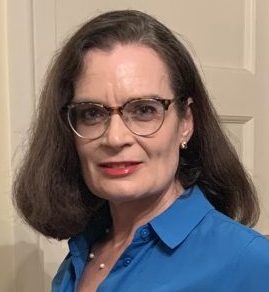 Our Youth Worker
My name is Julie Smith and I am delighted to have recently taken on the role of Youth Worker at St Mary's Barnes. Many of you will already know me as a familiar face about Barnes. My husband, Joel, and I live in the village and worship at St Mary's with our three teenage children, Charis, Imogen and Caleb, who have all attended various local schools. If any of you are involved with Guiding in Barnes you may also recognise me as "Tawny Owl" and the Ranger leader.
I will be working closely with James and Jackie in relation to the babies, toddlers and primary aged children at church, but I am particularly excited to develop the provision for teens within our congregation. Covid19 has inevitably delayed our plans, but with lockdown gradually lifting we can finally start planning for the future. At St Mary's we value everyone in the church family and are minded of the message found in 1Timothy 4:12 :
"Do not let anyone look down on you because you are young, but set an example for the believers in speech, in conduct, in love, in faith and in purity."
Things will inevitably have to be a little different in our new norm and we are looking forward to our youth helping where they can and playing an active part as we move forward. We hope they will have a real impact!
We will be starting up our Sunday evening youth club in the new term with a mixture of virtual zoom and socially distanced face to face meetings. If you would like to be involved, or know of anyone who might be interested, then you are encouraged to contact me on [email protected] or by leaving a message at church office.
Please watch this space for regular updates!
Best wishes, Julie.

Thoughts on Lockdown for the Youth
At the beginning of 2020 I was very excited to become more heavily involved with the youth ministry at St Mary's and our plans were all in place to relaunch the teen youth club and several other new initiatives for you. Then Covid19 struck and lockdown followed. With almost no warning our lives were very different. As I was promptly furloughed, I had little time to contact you, the young people in the church, at a time when your lives have been severely disrupted. I sent some of you, who I had a been lucky enough to have already met, the following advice and I settled in to follow it myself!
"L.O.C.K.D.O.W.N." is a time to:
"L"isten to God's voice and reflect.
"O"bey his word and his teachings.
"C"all on Jesus' name and be calmed.
"K"now what is the purpose of all this.
"D"well in his presence. Do not panic.
"O"ffer a prayer for everyone's safety.
"W"ait and be patient. This too shall pass over.
"N"urture our personal relationship with God.
As we begin to come out of lockdown, and I am once more able to make contact, I am impressed by your resilience and positive mindsets. Many of you had your last days at school interrupted and have been robbed of the rites of passage of carefully planned and long anticipated final assemblies and leavers' balls. There was just no chance to properly say goodbye. You have had public exams cancelled. "Lucky them" is the response of many but rarely by teens themselves. Those exams were worked hard for, over many years, and would have provided an opportunity to you to prove yourselves to the outside world, and indeed to yourselves. Hopefully, the predicted grades provided to you by teachers and exam boards will do you justice and allow you all to proceed on your chosen paths of study. As I write, the system is in chaos and you must have more questions than answers as to how this will all be resolved. Inevitably there will be winners and losers. Whatever approach is ultimately agreed upon, some of you will still feel cheated and many too will feel some doubt moving forward. Do I really deserve this grade? Could I really have achieved this on my own, on that one crucial day, under exam conditions? Should I resit and follow my original dream, or find a new plan to fit the grades I have been given? You will all need to stay positive and show great resilience.
For those of you with exams still ahead next year, there are worries too. Will so many months of missed classes and homeschooling impact your final grades next summer, even if things return to normal in September, which must surely be a big if?! There will, no doubt, be anxieties and mental health implications moving forward. Many of you have been ill with the coronavirus yourselves or seen family members or friends suffer. Lots have been parted from grandparents and other family members who have been sorely missed. Sadly, in a country where the death toll has been higher than we hoped, there have been young people touched by bereavement and grief at a time when mourning has been especially difficult. The information now coming to light shows that domestic violence has increased when victims were at their most helpless. Yet, despite all this, there is also a lot of positive feedback coming from you, our young people.
For many of you, lockdown has provided a welcome moment to step back from frenetic lives and really consider what is important. There has been an opportunity to spend quality time with parents and siblings. Many of you have challenged yourselves with new interests and will be heading off to university or back to school with newly acquired skills. Many of you have really helped in the community with shopping for elderly or shielded neighbours, or making masks and PPE for the NHS. The environment really matters to your generation so the cleaner air and reduced pollution of early lockdown provided hope that your message was finally being heard, although the number of discarded facemasks currently being fished out of the ocean suggests there is still much work to be done. As young people, you have led the way in keeping communication going throughout lockdown with the use of zoom and teams, alien terms to many of your parents and teachers only a year ago. We, the older generation, can be very proud of the way you have coped and be inspired by your enthusiasm to move forward to our new normality.
As I look back at the words of advice I sent out in March, I realise that understanding why God has permitted the global suffering and devastation of Covid 19 remains far beyond our understanding. For many of you, however, I hope that the knowledge that we can turn to God with our worries and anxieties and that he will carry our burdens has helped in the past months. We thank God that in any situation we can trust in him to be our strength, that he will always be there for us, to give us hope, to encourage us and to lighten our load. God has a plan for each and every one of us and, no matter how difficult this might be to see at the moment, I hope this knowledge brings you comfort.
We have just started up our latest Confirmation preparation classes and, inevitably, there will be many questions concerning the events of the last few months. However, I believe that the very fact that we have an enthusiastic group of you contemplating taking this positive step forwards in your faith, especially at such a difficult time, is surely a sign of hope for us all.
If I, or anyone in the ministry team, can be of any help to you in the coming weeks, or if you would like to share your own thoughts on your lockdown experience, then I would be delighted to hear from you.
Julie Smith, Youth Worker.
Faith for Children & Teens
Baptisms
Baptisms normally take place once a month on Sunday at 11.30am, usually with two or more children. It is a full service with hymns, reading, address, prayers, as well as the baptism. To help prepare for a child's baptism service, parents are invited to a a meeting beforehand. Read more about baptism at St Mary's.
First Communion
Each year between 12 and 18 children aged seven to eleven years take their First Communion, the majority being 7 to 9 years old.
To prepare children for admission to First Communion we run about six weekly sessions after school. Read more about First Communion at St Mary's.
Confirmation
The Confirmation service gives the opportunity for adults and young people to become full members of the Church of England.
It is called Confirmation because in the service each candidate "confirms" for themselves the promises that were made on their behalf at their baptism.
Safeguarding
St. Mary's Barnes is committed to ensuring everyone can worship, learn and work in a safe environment.    
View details, see who the Parish Safeguarding Officers are and link to the Diocese and other safeguarding sites.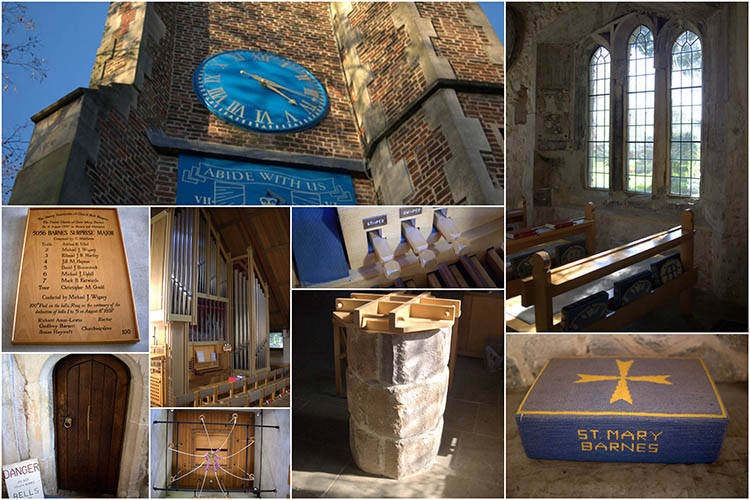 Find out more about our historic church with the Children's Trail, devised in association with NADFAS . Available to download here or pick up a printed copy at the back of the church, near the main door.
St Mary's Barnes Scout Group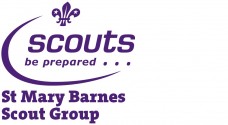 St. Mary Barnes Scout Group was founded in the early 1920s. The Group amalgamated with the Barn Elms Scout Group (which had already amalgamated some years earlier with the Holy Trinity Sea Scout Group) in the 1980s. It is now the only Scout Group in Barnes. The Group was once based at the Church Hall in Kitson Road, but following the amalgamation, they moved to their present HQ in Queen Elizabeth Walk.
St. Mary Barnes Scout Group is sponsored by St. Mary Barnes Church. It is not a "closed" Group and members of the Group are not expected to be members of the Church. However, all members of the Group are expected to attend Church Parades, unless they have a simultaneous commitment at another church, or, belong to a religious organisation, membership of which is incompatible with attendance at an Anglican Church.