Once again we enjoyed welcoming an endless stream of visitors to the church on the day of Barnes Fair (9th July).    Apart from the bike sale, which dominated the earlier part of the day, we served teas, coffees and cakes all day, opened the tower for visitors to see...
The 2016 Barnes Charity Bike Sale proved popular as ever this year.    We sold 130 bikes of which 92 had been given to the sale on a 100% basis.    Proceeds on others were shared with their sellers, many of whom went on to buy another bike!    We have raised over...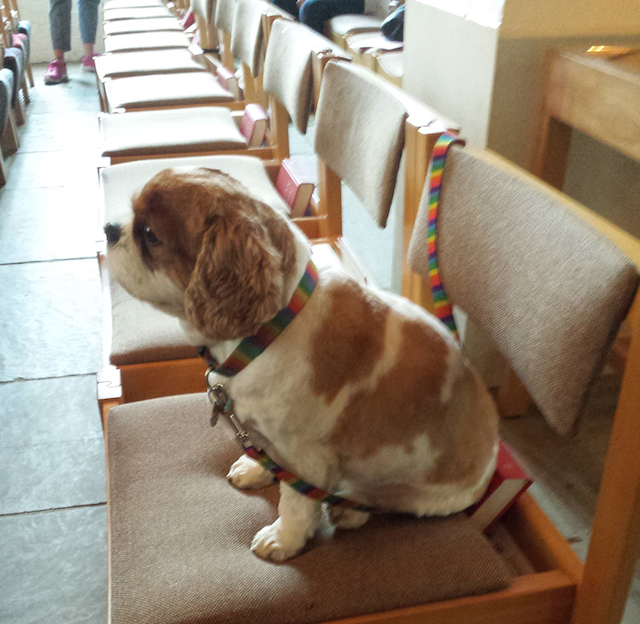 On 26th June we held our annual pet service. A huge variety of pets, large and small, were brought along by their loving owners, from a gekko to Bracken shown here waiting patiently for the service to start.